About Us
Find out about our team and how Finny came to be!
Our team is passionate about creating a comforting and uplifting experience for children during their time in the hospital. We believe that every child deserves the opportunity to explore their imagination, learn, and find joy, no matter their circumstances. With Finny the Flying Fish Foundation, we hope to bring a little bit of happiness and inspiration to the brave children who are fighting every day!
What is whale wishes.org all about? (A narrative)
It's 4 a.m. and Angela Angelfish is awake. She has chemo at 6 a.m., and her mother is asleep in the hospital bed next to hers. She reaches for her iPad to go to Whalewishes.org to check her "Fishnook"  mailbox to see if she has any "Whale Wishes" from people around the world. Yes! She has 14: two from Japan, three from Europe and the rest from the United States.
Angela's heart beams. She is not alone — people care. She can make it through this. She lays back down, hugs her mother and goes back to sleep.
This is not from a book. It is an example of the vision behind Finny the Flying Fish Foundation, a child-friendly environment created by Chuck Smith to bring joy to the daily lives of children in hospitals with life-threatening illnesses.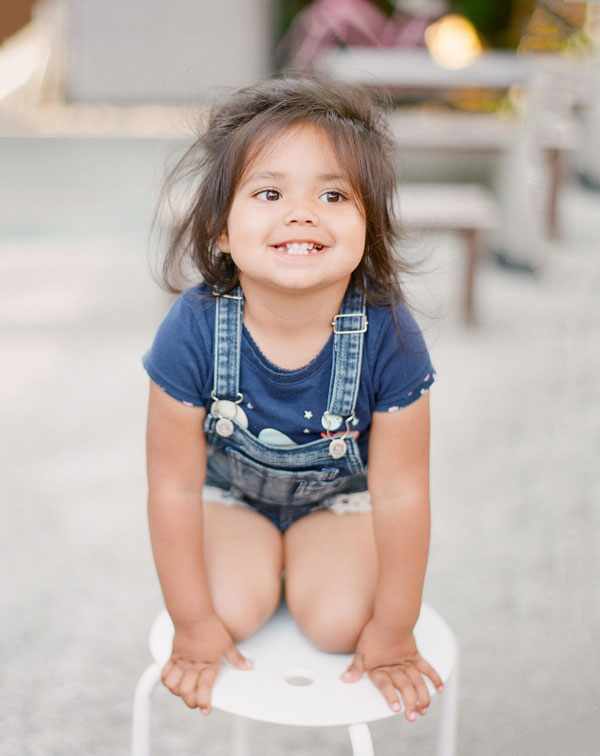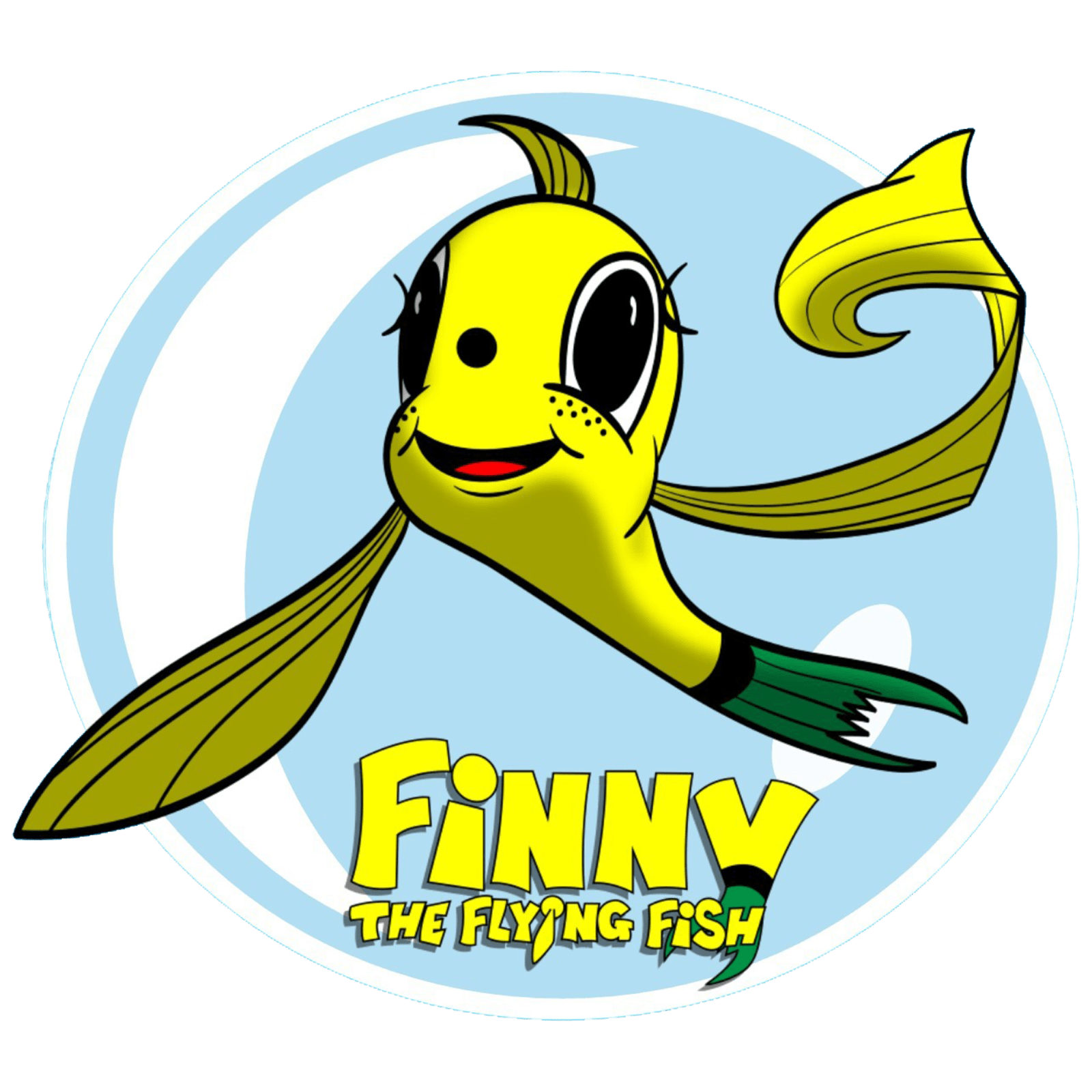 Finny The Flying Fish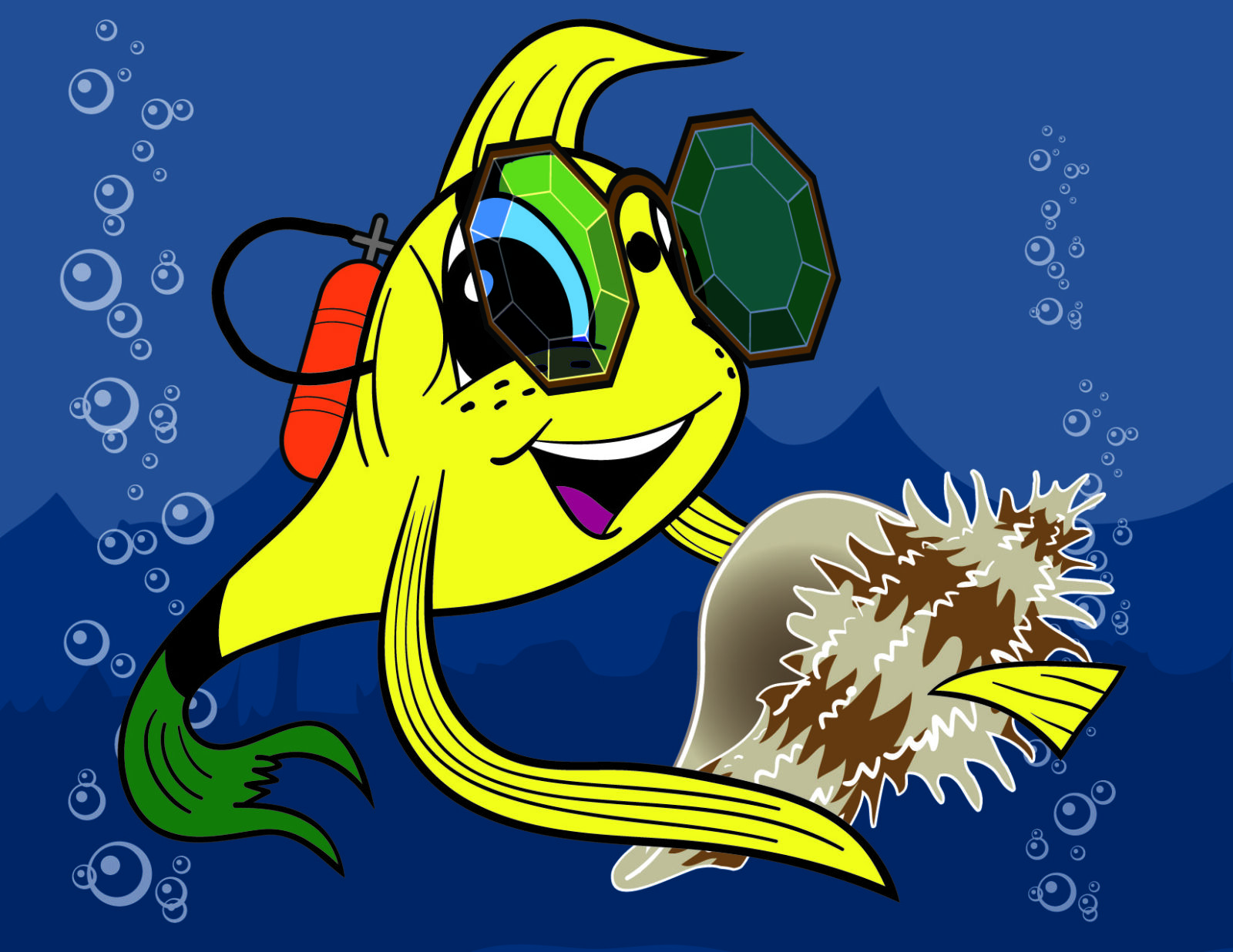 M. R. Greenjacket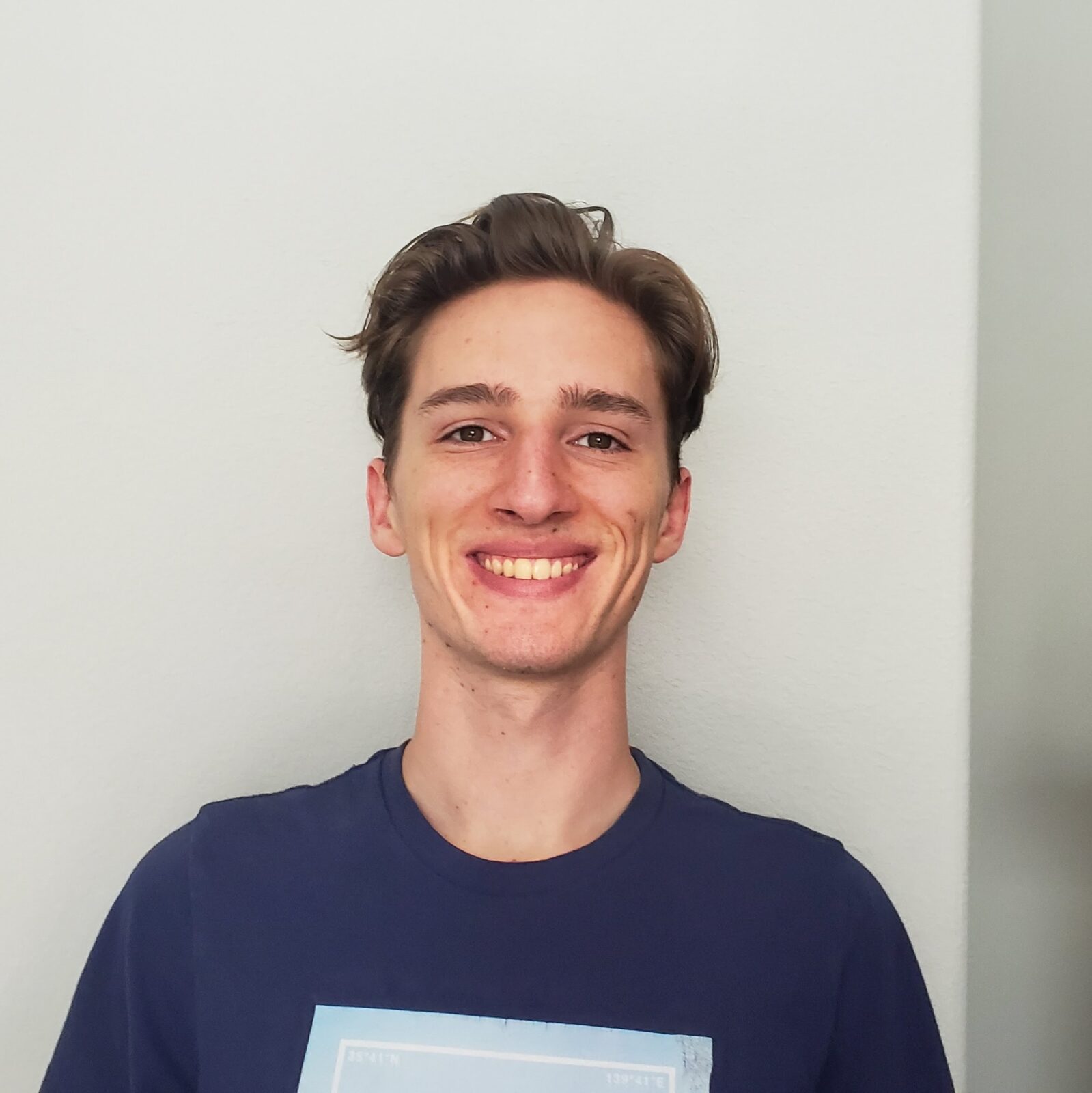 Christian Burns
Animation, Graphic, and Designer
Starting all the way back in 2016, Christian Burns met Chuck and was prompted to started creating music videos for Finny. From then on Hes worked on stories, music videos and has done design work and animation from then on.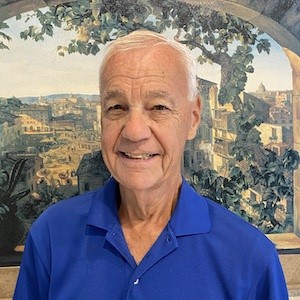 Chuck Smith
Founder and CEO
Chuck Smith is a veteran of more than 35 years in the computer industry, but when he retired in 1992, he found that writing was very close to his heart. It started out as writing Stories for Children of All Ages but soon crystallized into a vision to help sick children "get well faster" through daily encouragement brought to them by what he calls "Whale Wishes."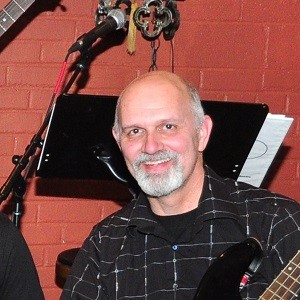 Russel D.
Music
While operating Allegro Music Academy, Russell D. Scott was called on by Chuck to write the arrangements for over twenty Finny songs.  He then gathered a team of young children, taught them the songs, and recorded their joyful voices singing them.
CHECK OUT OUR ARTICLE ON BOOKTRIB.COM!
Click the image to go the article!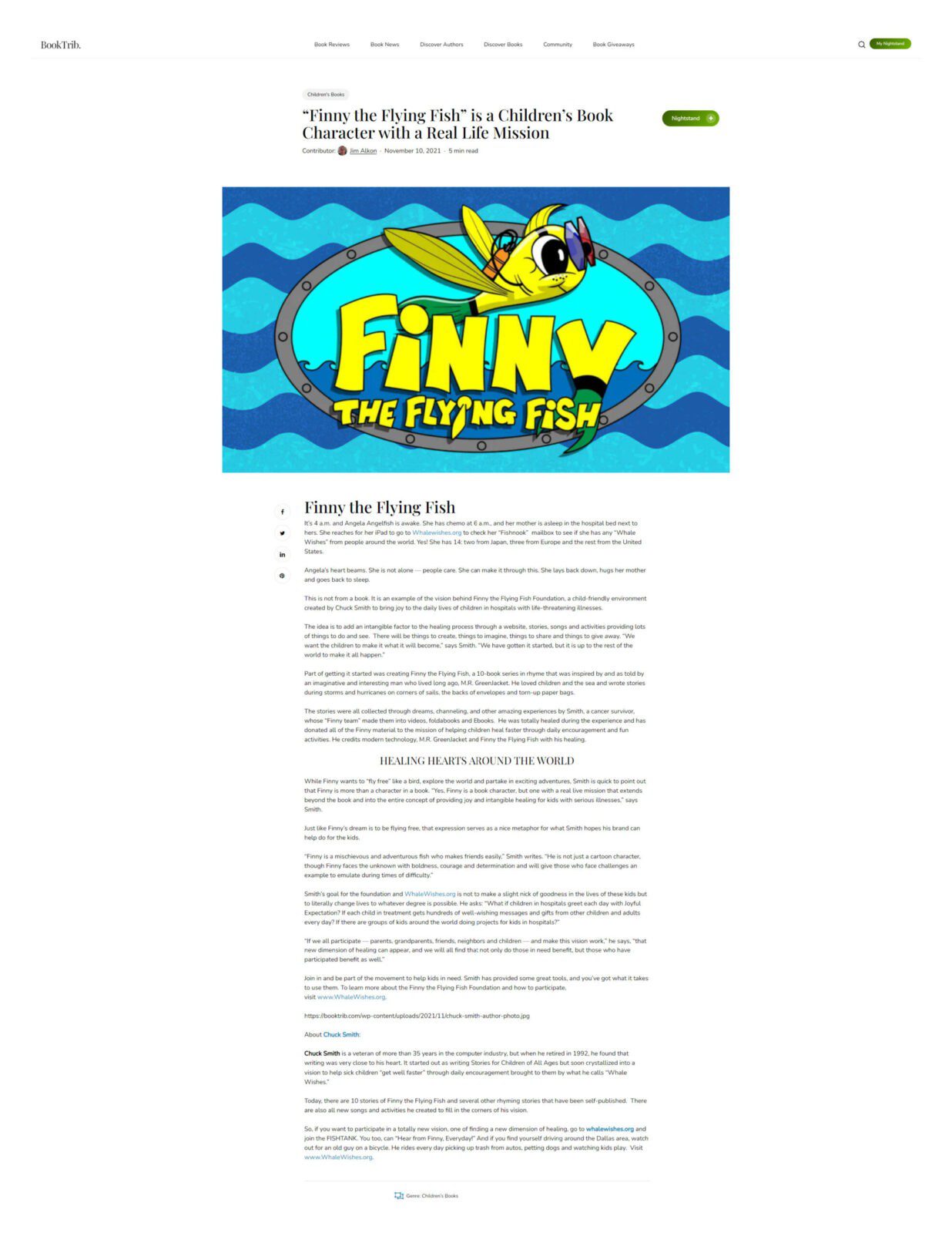 DO YOU WANT TO GET A WHALE WISH FROM FINNY EVERYDAY?
JOIN OUR FISHTANK!     ITS FREE!!!